PETIT STELLOU
Swiss brand Petit Stellou® designs sustainable products for loving and giving. A small, fine collection of baby, mama and family essentials to bring joy and celebrate life.
– For an elefantastic start! –
Discover now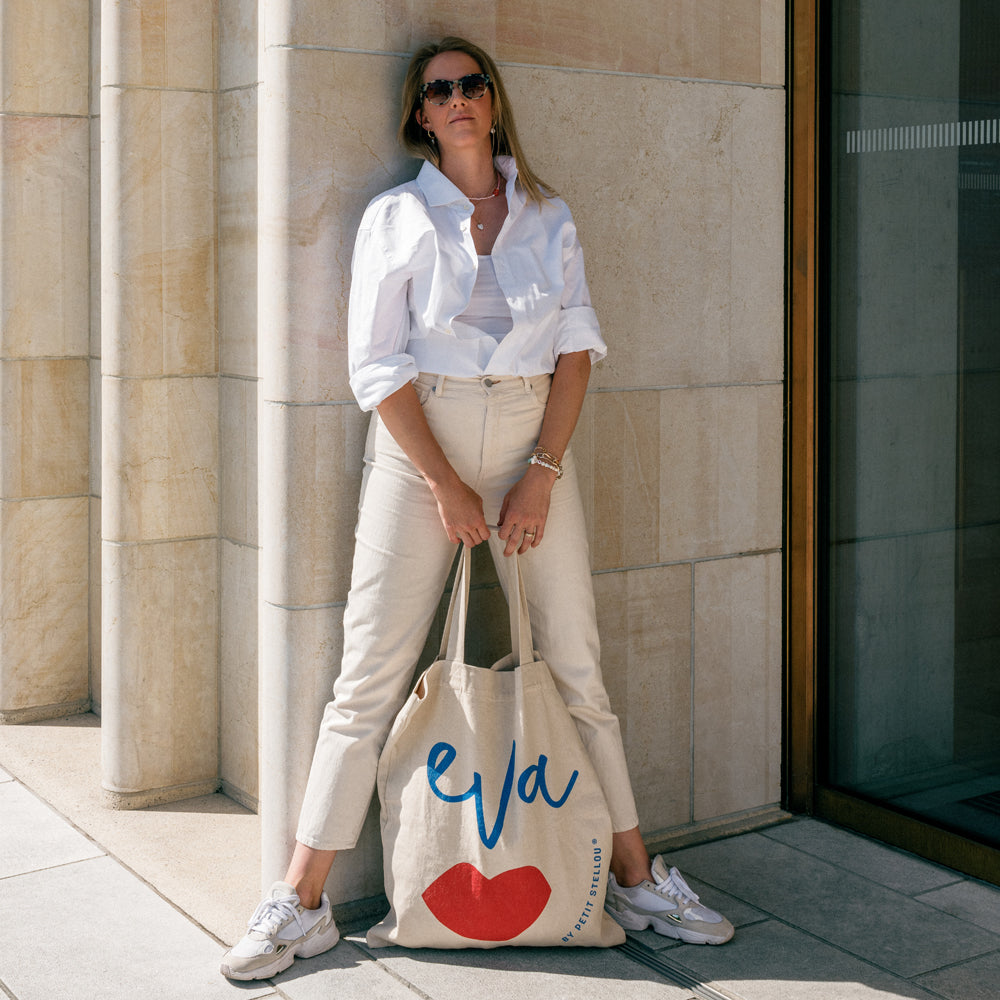 EVA BY PETIT STELLOU®
HERE WE GO!
The EVA collection aims to celebrate a woman's life – regardless of her role, origin and lifestyle. Be it with or without baby bump, whether before, during or after pregnancy.
Celebrating life, honouring women, valuing YOU! 

Dedicated to Women | Created in Switzerland
Welcome Baby!
BABY- UND MAMA-BASICS
Eure Produkte sind uns einfach die Liebsten! Es "verthebet" einfach irgendwie. So perfekt bis ins Detail inszeniert und eine Geschichte erzählt. Toll. Und dass Petit Stellou ein Schweizer Label ist, macht mich nur noch stolzer! Scarlett, Fork & Flower
When I moved from Belgium to Switzerland I discovered Petit Stellou as one of my favourite brands. The dedication to quality and timeless style is outstanding. Everything I own from them now comes with such treasured and meaningful memories.
Steph, @70percentsteph
Love your products! I use my son's NOOSHI blanket every single day. Anna, @annajansohn
Mein Sohn Lean ist so verliebt in seine Elefanten-Spieluhr. Der kleine Elefant ist sein ständiger Begleiter.
Nichts geht ohne ihn!
Sarina, @sarinaarnoldofficial
Ein herzliches Dankeschön an euch, dass ihr mein liebstes Hobby (shopping for the kids and others) zu einem wunderbaren Erlebnis macht! Bitte weiter so, denn ihr seid wunderbar!!!!
Meghan Louise Stohler
BECOME PART OF OUR
INSTAGRAM COMMUNITY
Join us every day and be the first to hear all the news and specials. We look forward to seeing you! Instagram